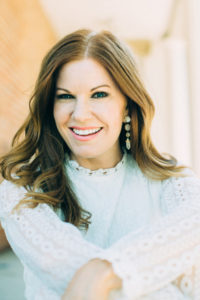 Hi, I'm Tiffany Peterson, Sales and Success Expert helping others on a global basis create a thriving life and business. I love helping others overcome their limiting beliefs to breakthrough so they can achieve their most pressing personal and professional goals and dreams!
The foundation of your success is hands down in your mindset… or in other words your attitude, beliefs, and dominant thought patterns. What you think about, you bring about into your own life – whether that is at home, marriage, health, income, you name it!
During the month of August, I'm offering you the opportunity to uplevel your own mindset in a few specific areas of your life to help you create a more thriving life, business, and bank account.
Your Mindset is Your #1 Influence in Your Life!
Imagine your mindset is the lens in how you see life…that lens will literally shape what you see, believe, and ultimately create.
You are your most valuable investment and up-leveling your mindset brings great rewards and positive outcomes to every area of your life.
I'd like to be your coach this August and share what I've been helping others successfully create for you.
Are you ready to up-level your mindset, life, and results?
Join me this August for your own Mindset Makeover!
We will cover in depth how to makeover your mindset, your manifesting, your marketing, and your money! See more detailed information below…

Mindset Mondays
Mondays in August – 5th, 12th, 19th, 26th
11:00 am PST / 12:00 pm MST / 1:00 pm CST / 2:00 pm EST
During this powerful, "juicy" series (as I like to say), you will learn the following
key influencers
to your own success…
WEEK 1 – MINDSET:
Develop the foundational tools of how to create a mindset that is set up to win.

Learn what Top Performers do to foster a rock solid belief system.

Understand the triggers that create stress and worry for you – and how to course correct them.

Condition your mind for improved self confidence and esteem – which is the foundation of you feeling worthy and deserving of having what you want!
WEEK 2 – MANIFESTING:
Learn how to manifest and attract what you want with greater ease.

Discover up to date powerful strategies in goal setting and achievement.

Implement my 3 go-to strategies for attracting what you want to your life.

Get clear on what you really want – and how to activate it's manifestation to your life!
WEEK 3 – MARKETING:
Learn proven strategies to share your message with more people.

Overcome the natural fears of selling that are often standing in your way.

Become a magnet where others love to promote you and refer business to you!

Increase your confidence in how you're sharing your own message, products or services with the world!
WEEK 4 – MONEY:
Release the money fears, stories, and baggage that is weighing you down…

Create a thriving money mindset to attract a new experience with your own relationship with money..

Implement the Law of Momentum in your sales and income strategy that has helped hundreds of clients double, triple their income.

Discover and activate the same money principles that have stood the test of time…

Get ready to have a whole new relationship with money in your own life!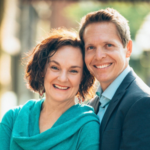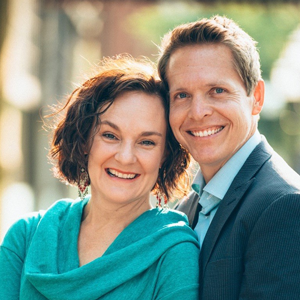 "When we hired Tiffany Peterson as our personal business coach, she helped us rocket our results and income in our direct sales business! She helped us advance to the top rank in our company, which resulted in changing more lives, including our own.
Our income significantly increased and our sales became easier with her expert sales strategies.
If you're serious about lasting change and increased income, Tiffany Peterson can help support you there."
– Natalie & Andy Goddard, Utah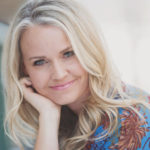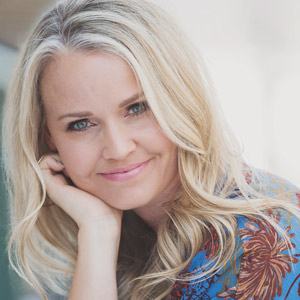 "I have been so blessed through the work my sales team and I have done with Tiffany Peterson! She has an incredible way of challenging you with tangible and easy to implement strategies that help you recognize your potential, get out of your own way, and get the results you deserve. Working with her has completely changed my mindset and helped me uplevel both my business and my life. I am forever grateful…"
– Kari Uetz, 
Wisconsin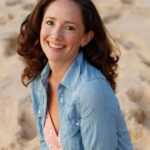 "Coaching with Tiffany Peterson is the best personal & professional decision I've made to date!
My return on investment has been beyond AWESOME! I achieved a dramatic increase & sales, which continue to trend upward every month alongside of growing as a leader and business owner. Tiffany has the ability to turn the light on inside of us and face any mountain we wish to climb!"
– Arin Ingraham, Ashland, Orgeon
This powerful, 4 week series will help you makeover your own mindset in these key areas and will set you up to thrive in 2019 and beyond…
Mondays in August – 5th, 12th, 19th, 26th
11:00 am PST / 12:00 pm MST / 1:00 pm CST / 2:00 pm EST
Details of the course calls, dial in, and webcasts access will be sent to your email upon registration.
Please check your junk, spam, or promotions folder if your email hasn't arrived.
You can join LIVE or LISTEN to the recording based on your own schedule.
I have two options for you to participate in this powerful coaching experience.
Option #1 – Participant Level $19.95
You get to receive this powerful coaching course with four weeks of training on Mindset, Manifesting, Marketing, and Money taking place on Mondays in August.
You will have access to the weekly recordings for one week during the course for your review and convenience.
You will have access to the private Facebook group solely dedicated to participants of the course.
Valued at $497.00 for only $19.95!

Option #2 – Premium Package $97.00
Includes everything in the participant level PLUS…
You will own the recordings for life in your personal development library for your own review as often as you'd like.
You will receive course transcripts for detailed note taking and insights.
You will get to participate in two group coaching sessions (via Zoom) for customized coaching support.
Valued at $1,497 for only $97.00!

Not sure which option is best for you?
You can always join at the Participant Level and upgrade to the Premium Package at any point during the course!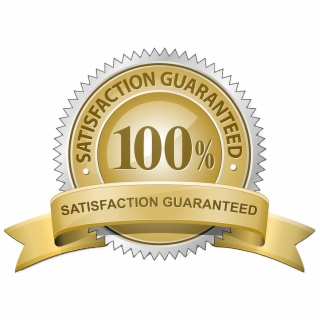 If at the completion of this course, you've done all the assignments given you, and you are not 100% satisfied that this course has made a positive difference in your life, we will gladly refund your money.
Join me this August as we increase your skill, confidence, and access to tools to set yourself up to thrive in life and business!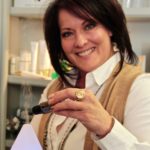 "I love Tiffany Peterson's unique talent for transforming people from the inside out. She helped me on a personal, spiritual, and business level take my results to the next level. Tiffany has taught me to believe in myself that I can be, do, or have anything I want. She will help you do the same!"
– Hayley Bammesberger, Elko, Nevada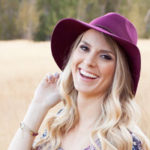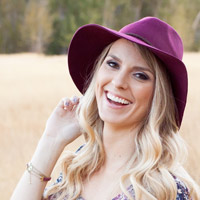 "Tiffany's coaching, trainings and friendship have moved me through multiple blocks that I was creating in my business. She has a way of gently guiding you to find the answers that you already have, but are not seeing.
She gives you tangible steps to do the work, to take daily action and to break through the story that is hold you back.
When you spend time with Tiffany you get an invitation to step into the abundant human that you are meant to be. She will stand next to you as you begin to step into being HER, the future you that is waiting."
– Keeli Martinez, Nevada


Tiffany Peterson is a seasoned speaker and international coach helping individuals and teams create the lives and results they desire.
Tiffany is most well known for helping others to master the self esteem and sales confidence to create a sustainable income to fulfill their business dreams.
For more information on Tiffany and her programs visit, www.TiffanySpeaks.com